You can see Ellen playing with many musicians in the Seacoast of New Hampshire and beyond. You can find her with Fiddlers Three, High Range, EC and The Darrellicks, Honest Millie, Rock Spring, Jim Prendergast's Country Blast, Alan Epstein, Bob Amos and more. Ellen has been performing for over 40 years. She has played with the Blue Hill Kickers, a rocking Boston based country band that opened for Martina McBride, Hal Ketchum, and at Foxboro Stadium's Country Music Festival as well as playing in Las Vegas. She was also an original member of the female trio "Sweet, Hot and Sassy" that won accolades for their amazing three part harmony singing. 
Square or Contra Dance? Ellen plays and calls some dances. Looking for a dance band? Give Ellen a call or send her an email.   
Fiddlers Three with fiddling pals Melissa Caron and Kathy Sommer. Their latest album was released in the summer of 2021. Fiddle tunes of many styles and backing up singers with the triple fiddle sound. These gals will rev it up and sweeten your day while they have piles of fun putting some energy into your soul.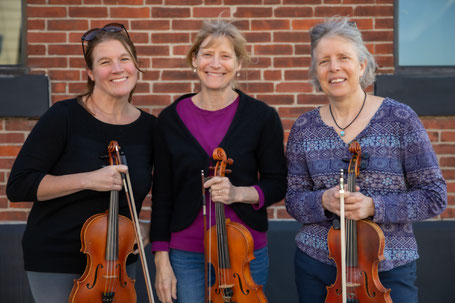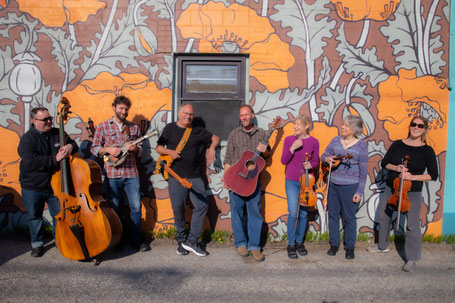 For over twenty years Ellen has been a member of the acoustic roots band "High Range."  Their recordings have been highly reviewed by national publications and their songs have been played around the world. High Range has opened for Tim O'Brien, the Waybacks, Ralph Stanley, and with the Mammals, the Rowan Brothers, Carol Noonan, Lori McKenna, Mark Errelli, JP Cormier and many more.
"Cold Winters" with Ellen Carlson and High Range video courtesy of "FiddlerElbow" on YouTube. Published in 2010.
"Old Joe Clark" with "High Range." Video courtesy of "FiddlerElbow" on YouTube. Published in 2010.
The Carlson Family Band consists of Ellen, Darrell and Bruce Carlson (1/2 of the Carlson Family) who have been playing music since their teens. They perform as a trio with a sound bigger than many full bands due to their strong singing and playing as well as with a full band playing country, bluegrass, swing and rock.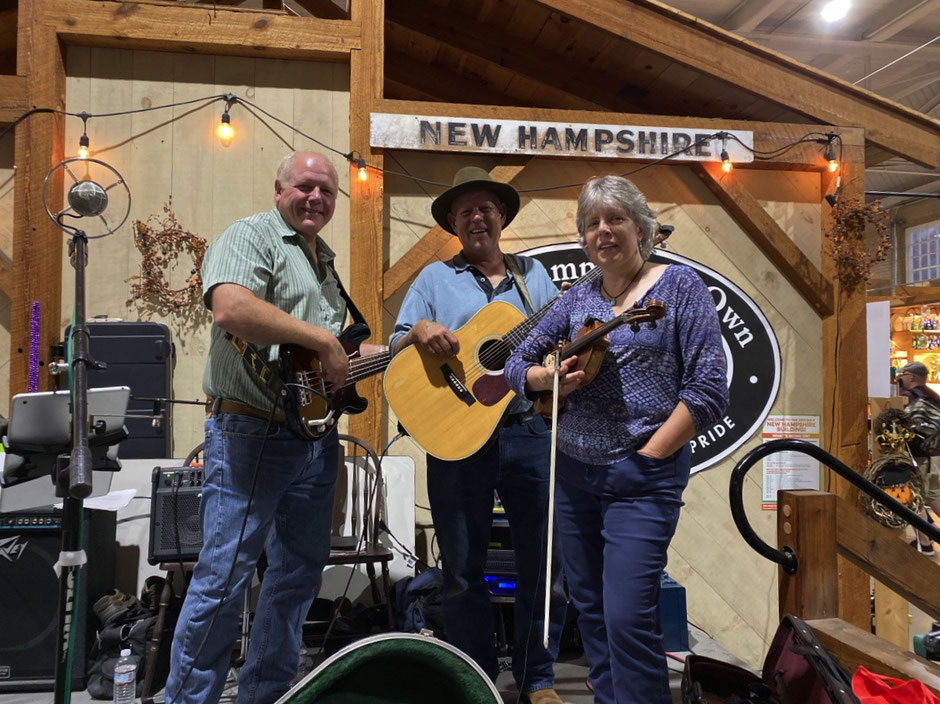 Four gals and a couple of guys playing music from the 30's and 40's, sweet harmony singing and lots of swing, some blues, and a bit of jazz and bossa.
YouTube video "T-Bone Shuffle" courtesy of "FiddlerElbow" Honest Millie in 2015 Nottingham Town Concert. Agnes Charlesworth, Jim Prendergast, Val Blachly, Lee Ann Ames, and Ellen Carlson.
This group is a conglomerate of sorts grabbing various musicians that she has played with over the years and producing a wide range of musical styles. Along with her brother, Darrell, the siblings have been playing together for over 40 years and have a large repertoire that they pull from that includes rockabilly, country, bluegrass, rock and western swing. They might rock out with a full drum set and perhaps a pedal steel (with yet another Carlson family member), groove with a quartet or chill with a duo. They have done traditional bluegrass gigs to straight up country to a mix for fair goers. Looking for a certain style with some of the best musicians around? Just ask.
See a YouTube video below from "steveeide59" of EC and the Darrellicks playing "Can't You Hear Me Calling" at the Joe Val Bluegrass Festival, March 10, 2018.